All kinds of events are happening at The Mission.
From kid's events, to spiritual growth opportunities, there something
for everyone!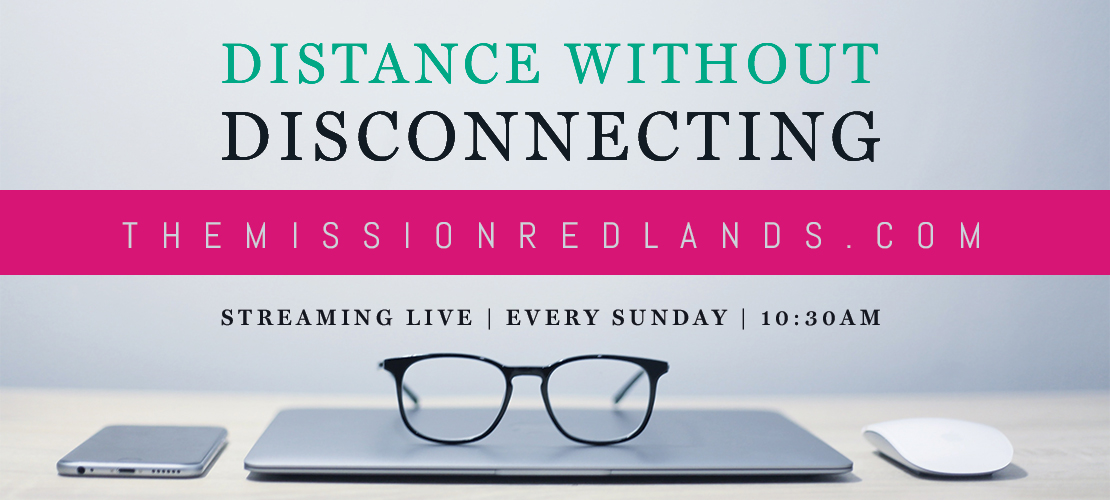 Live Stream Worship Gathering
Join us live every Sunday at 10:30 am for a time of worship together and being inspired by God's word. You can stream our worship gathering on Facebook or YouTube right from the safety of your own home. Just because we are distant doesn't mean we should disconnect. Join Us!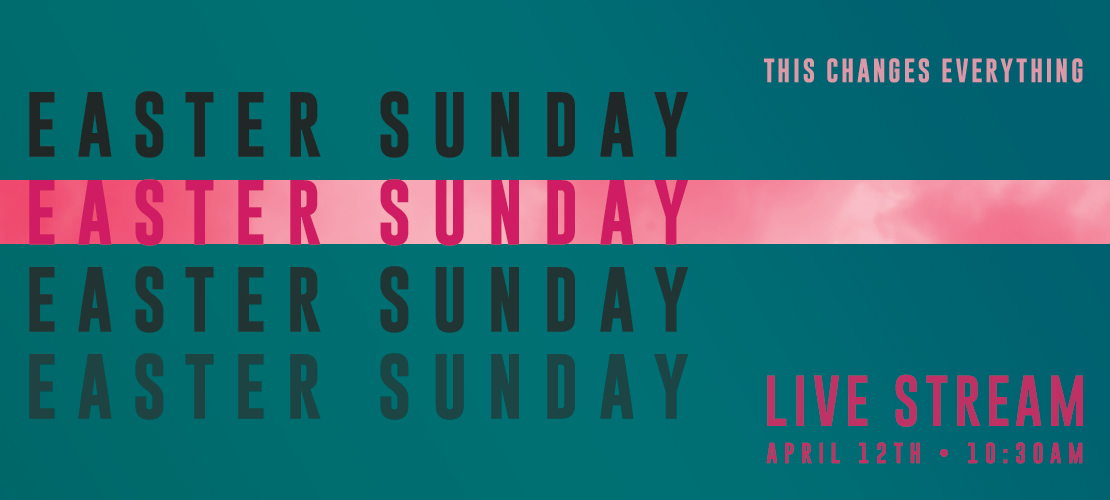 Easter Sunday has many different meanings to all kinds of different people, but The Mission Redlands, its the day we celebrate Jesus Christ crossing over from death on a cross into resurrection life. The resurrection is the single greatest act of love and compassion in history, and God did it so you would have a way back to Him. "This Changes Everything!"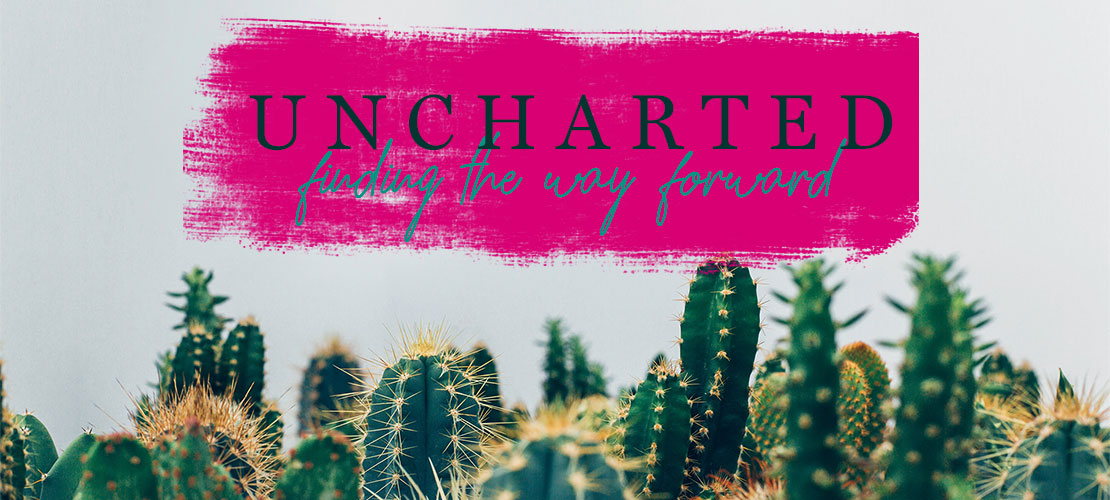 TEACHING SERIES: UNCHARTED
Even just a few weeks ago, many of us would have never imagined the circumstances that Covid-19 (Corona Virus) has brought about in our everyday lives. When our daily rhythms get disrupted, and uncertainty is in the air, how we choose to respond is crucial. Will we choose fear? Or faith? Will we react with worry? Or trust? In this teaching series, we will discuss how to stay close to Jesus as we navigate these "Uncharted" waters together.
Join us for this timely teaching series.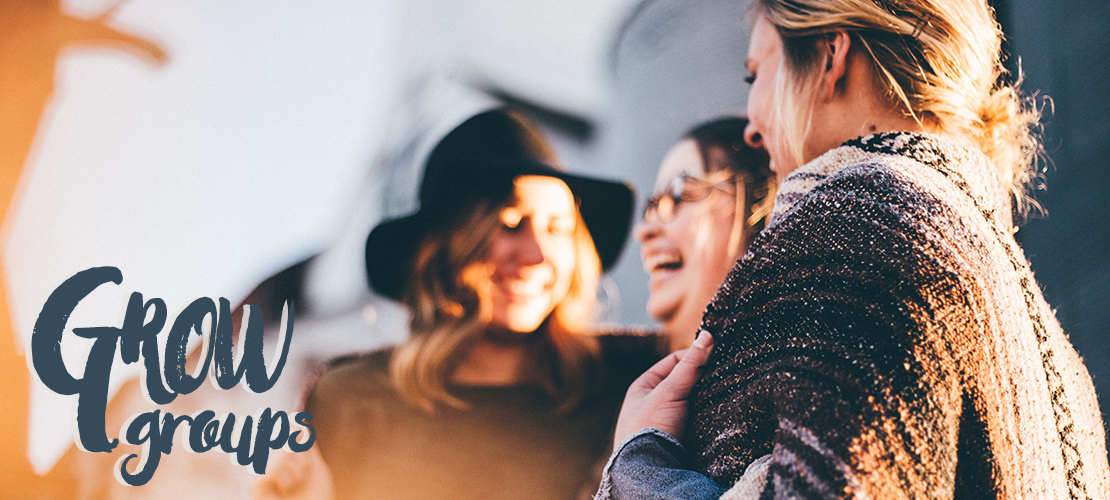 GROW GROUPS: WHERE WE GROW TOGETHER
At The Mission Redlands, we don't just go to church together ... we do life together. These small gatherings happen throughout the city of Redlands every week; helping us grow together in faith by connecting us to God's word on a personal level. If you are looking for a place to belong and build friendships, there is a grow group waiting for you.
All Grow Groups Are Currently On Spring Break. 
Andy Pham & Rebecca Macdonald   //   Tuesdays   //   Redlands   //   6:30pm
Brian & Jody Bell   //   Wednesdays   //   Redlands   //   6:30pm
Sean & Sarah Kelleher   //   Wednesdays   //   Beaumont   //   6:30pm
Carlos & Theresa Rivera   //   Thursdays   //   Loma Linda   //   6:30pm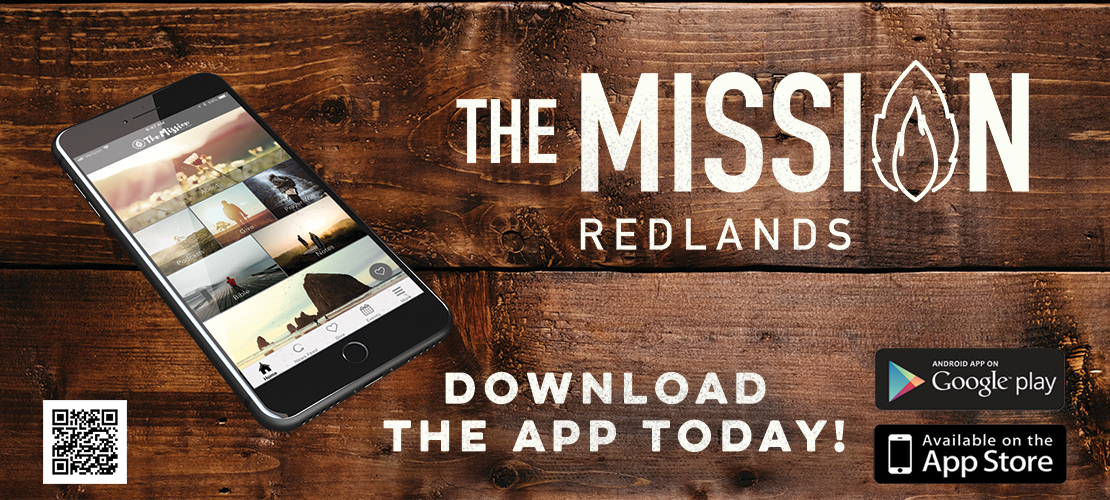 The Mission Redlands now has it's very own smartphone App for both Apple and Android smartphones. This app incorporates things like Church Calendar, Podcasts, Giving, Sermon Notes and a Bible built right in. Download it today by clicking here from your smart phone.