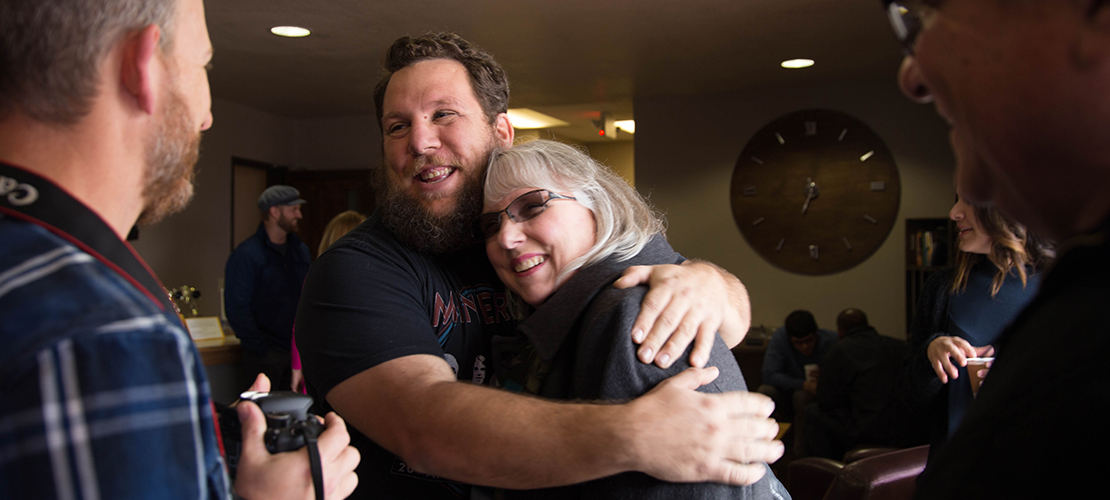 Thank you for checking out The Mission Redlands. We wanted to introduce ourselves and give an overview of what to expect as you join our faith community for the first time. We hope you will feel at home with us and experience the presence of God in a vibrant way.
You may notice that our main parking lot has limited space. We have additional parking at Beaver Medical Group which is located across the street at the corner of Fern and Cajon.
The Mission is committed to preaching knowledge of the Bible and practical applications of the message of Jesus Christ to love our neighbors.
The first Sunday of every month we take Communion. This tradition is a time of remembrance for Christ followers. If you are not a follower of Jesus you can feel free to just observe.
Our children are a big priority at The Mission. We want your children to have a safe and meaningful experience with us. Kidz on a Mission is down the hallway to your right as you walk into our lobby. If it is your first time, you may want to arrive early to complete our registration forms to ensure your child's safety. You can register your child at the Mission Trolley and we will see that they are placed in the age appropriate classroom. Directly after the service you can pick your child up from their classroom. All of our volunteers and staff have had a thorough background check so you can feel like your kids are in good hands. We look forward to helping them grow in their understanding of God and enjoy time with new friends.
At The Mission we value the roots of our musical worship and strive to provide an experience in which we seek the presence of God through a passionate modern worship style. While using an electric mix of instrumentation, we span a variety of musical genres from modern worship to acoustic folk to re-imagined hymns. Other vital elements in our corporate worship time include prayer and offering. If it's your first time at The Mission, we would love for you to fill out the information card in the bulletin and place it in the offering plate so we can get to know you.
At The Mission we value relationships. We would love to meet you and spend time with you outside the walls of our church building. Come by and say hello!